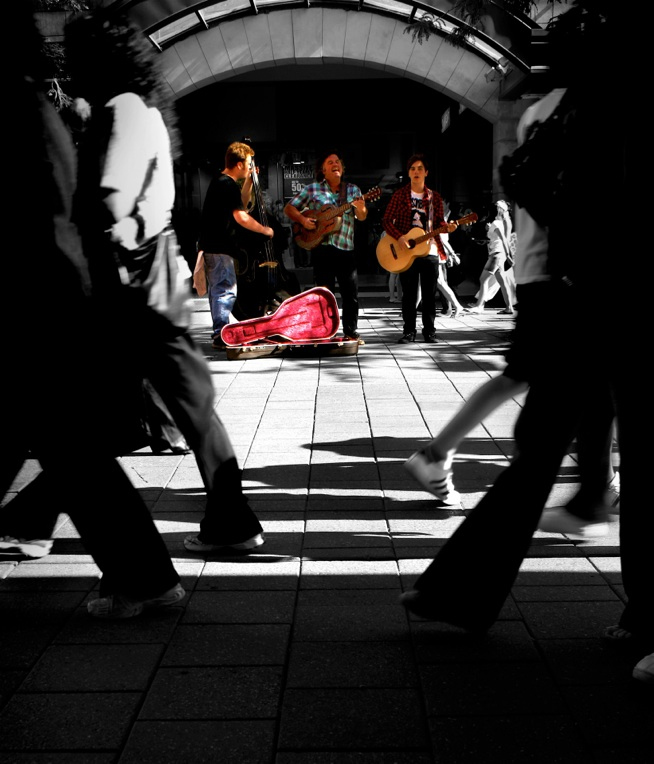 PRAWNHEAD
We honed our style on the streets and in the markets of Adelaide. We found the faster we played, the more money we made. We don't play blues or folk, we don't play country, we don't play bluegrass, nor do we play rockabilly, but we play a mixture of all those. We call it BLUEBILLY.
We can play unplugged in streets, beer gardens and small rooms. People are awestruck at the power of out unamplified sound.
We are just as comfortable though at festivals and halls on a big stage, pumping out our unique, frenzied sound with a tightness that only blood relatives can achieve.
Listen to our new CD "The World's Premier Bluebilly Band" and you'll know it's true.
PRAWNHEAD are:
Don Morrison – Donmo resonator guitar, ukulele
Eddie Morrison – double bass
Jake Morrison – guitar