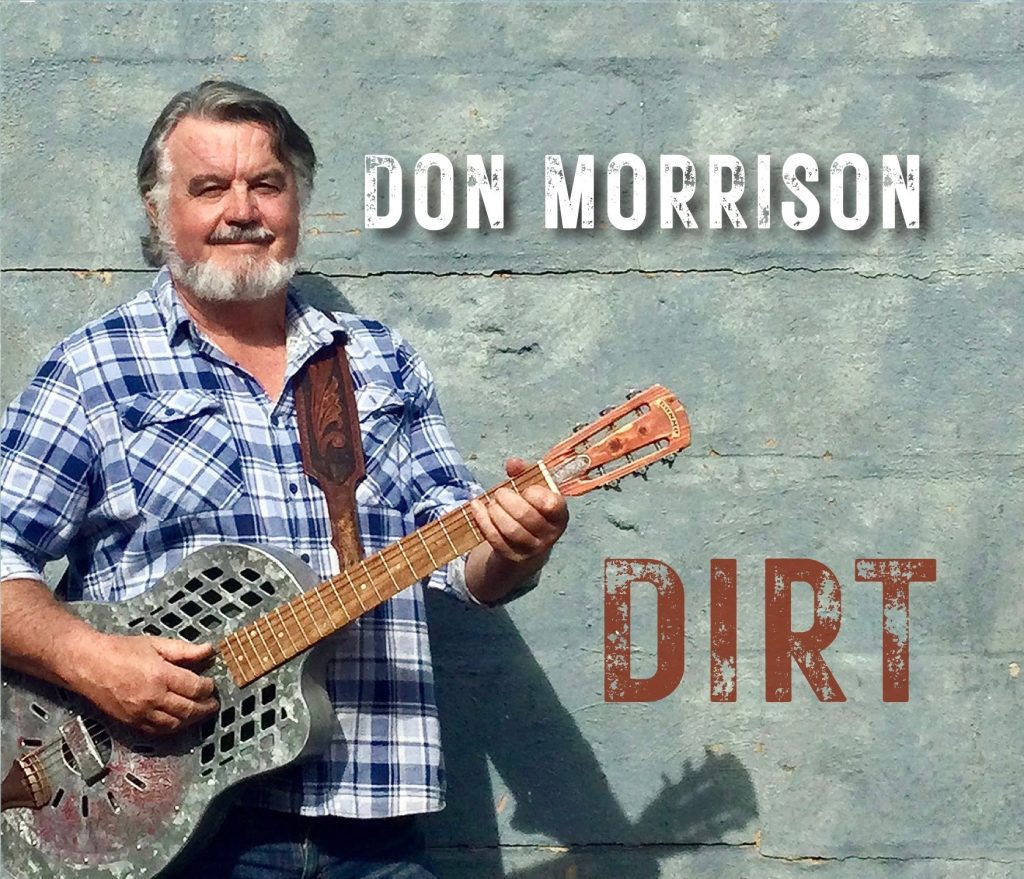 Don Morrison's 16th album, Dirt, is something a bit different from him. Stripped back and raw, featuring his voice, guitar and harmonica and nothing else. He even made the guitars himself!
The songs are all composed by Don and feature blues, folk, country and even a bit of rock. Can you play rock with just an acoustic guitar (albeit a Donmo metal bodied resonator guitar)? Have a listen and then you'll have to say Yes!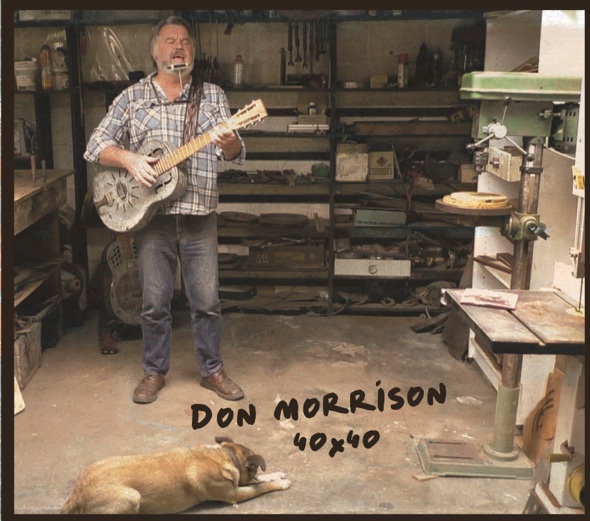 Singer, songwriter, guitarist, story teller and guitar maker Don Morrison has shared the stage with many of the biggest names in Australian music, like Midnight Oil, Hunters and Collectors, Billy Thorpe, Joe Camilleri, Men At Work and a hundred more in more than thirty years in music game.
He has worked with Bo Diddly, Joe Cocker, Rodriguez and even Billy Ray Cyrus, He was brave enough to stand next to Shakin' Stephens in a urinal and nearly killed by Willie Nelson in Austin, Texas.
He's done gigs from Melbourne to Margaret River, from Perth to Penrith and from Sydney to San Antonio. He's been made an Honorary Citizen of Texas and released fifteen Albums and CDs of original songs under his own name and that of his many bands such as The Bodgies, The Ghetto Blasters, The Lonely Cosmonauts and now Don Morison's Raging Thirst.
He's written all about in a rollicking autobiography "This Could be Big" the first edition of which sold out recently and now a new, updated edition has been released. Instead of "Thirty Years at the dag end of the Australian music Industry" it's gone to forty years!
Don's latest release, 40 x 40, is a collection of forty of his songs from forty years of making music. Some old, some new, some re-recorded or re-mixed and some just as they were released back when. It's a comprehensive and entertaining compilation of songs from "one of the finest songwriters this country has produced" (Stuart Coupe)
"I'm convinced that Don Morrison really is one of the finest songwriters this country has produced. Why isn't he a household name like that Kelly fellow, Don Walker, Mark Seymour, Deborah Conway, Shane Howard and so many others that we could name?" Stuart Coupe

Don is also a luthier who makes the world renown Donmo Resonator guitars. More that 500 of these hand made, metal bodied instruments are being played around the world and the two guitars that Don uses on stage are constructed from remnants of his family history. One guitar is made from material found in a pile of rubble that is all that is left of his fathers childhood home in the now abandoned semi-desert town of Perponda in the Murray Mallee. The other guitar is from the dusty remnants of his mothers now derelict tin and timber miners cottage in outback Broken Hill.
Don has a powerful and engaging stage presence and captivating narratives in his songs. Dubbed the Larrikin Troubadour Laureate of Adelaide, he is playing, singing and writing songs better than ever. His songs tell our story with humour, irony and compassion. He makes his own guitars, writes his own songs and sings them himself.