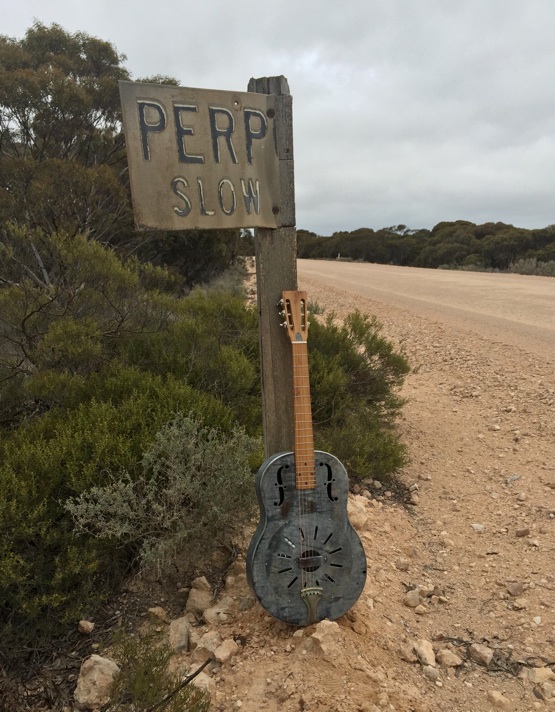 In the early 1940s my father went to live with his uncle and aunt for a while at Perponda, a very small, isolated town in the Murray Mallee, South Australia. He went to school there (there was a school right next door) and helped his Uncle Charlie on the farm. It made a big impression on him, he often talked about his experiences with bullock drays, cows and uncle Charley's pithy Irish sayings.
It is a hard, dry area. The school closed in the late '40s and the railway line was torn up in the 1980s. Now there is only one inhabited building in the area. I went there for the first time recently and, amongst the piles of rubble where houses used to be, I had an idea.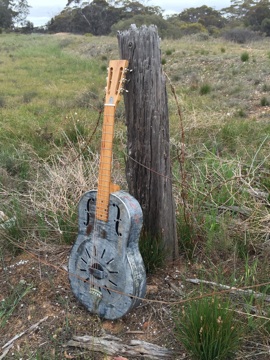 The old railway line was lined with a wire fence made from Cypress Pine posts. I used the post next to this one for the neck of the guitar.