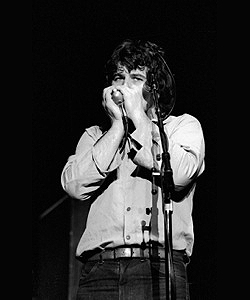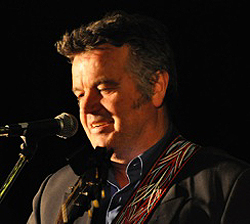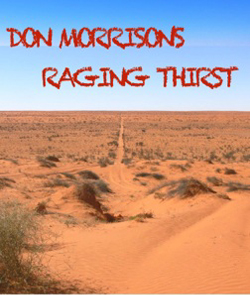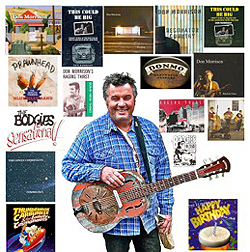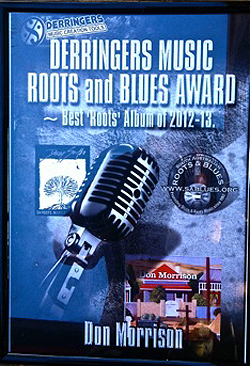 Don Morrison first came to prominence in the early 1980's with the now legendary Bodgies who toured extensively on the east coast after moving to Melbourne in 1982.
The Bodgies released a successful independent LP "Sensational".
Gained a wealth of experience from hard work in the then flourishing live scene and learned plenty from performing with the biggest acts of the era such as Midnight Oil, Men at Work, Mondo Rock, Hunters and Collectors etc.
Formed several bands in Melbourne after the Bodgies burned out and returned to Adelaide to form Don Morrisons Raging Thirst. Released the "Big Town" LP in 1990, all tracks being composed by Don.
Formed "The Elmores" in the mid 90s. At first the band performed mainly old blues classics by Elmore James and John Lee Hooker but soon branched out to record another album of original songs (this time on CD) called Happy Birthday to Me. This CD again contained all original tracks penned by Don.
Won the SAMIA award for most outstanding songwriter in 1992
A new CD of blues and country influenced Don Morrison originals "Resonator Country" released by The Elmores in 2001 .
Formed "Thunderbox Carbunckle and the Lonely Cosmonauts" in 2003 which resulted in an eponymous CD being released that year.
Released and sold out 2 CDs "Prawnhead" and "Prawnhead 2" featuring Don's two sons, Jake and Eddie, in the band Prawnhead, known as the worlds greatest Bluebilly band.
Released a solo CD "Waiting" in 2007.
"Cosmology" from the Lonely Cosmonauts released in 2009 as well as "The World's Premiere Bluebilly Band" from Prawnhead, both featuring many compositions by Don.
In 2010 Don released "Random Notes" another solo CD featuring' amongst other things, many songs about his native Adelaide.
In Late 2010 Don released his book "This Could Be Big" the story his "30 Years at the dag end of the Australian Music Industry".
In 2013 Don released "Don Morrison", a CD which was awarded the South Australian Roots and Blues Best Roots recording 2012/13.
Don was awarded the Fowlers Live Best Blues Artist of 2013
"Don Morrison's Raging Thirst" released in 2014 followed by "Fly Away" in 2016.
He's performing and enjoying music now more than ever through gigs in pubs, clubs, halls and festivals with Don Morrison's Raging Thirst, solo performances, radio appearances with the Hillbilly Hoot radio show, and busking with the Prawnhead around Adelaide.
His day job is as a world renowned luthier, making Donmo resonator guitars and ukuleles that are sold around the world. But that's another story……